Vidyajyoti as the name denotes *Light of Wisdom* was officially inaugurated as the Pastoral Centre of the Diocese of Irinjalakuda in the year 1978.The preaching of St.Thomas the Apostle of Jesus  who came to Cranganore in A.D. 52 in the Eparchy of Irinjalakuda is the model and the way of the ecclesial endeavors of this  people of God .As St. Thomas who brought the light of faith from the Cross of Jesus and removed the darkness of evil and ignorance, the mission of Vidyajyoti  is to impart the love of Jesus which surpasses every other knowledge and to spread the light of truth.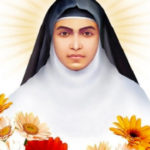 St. Chavara Vlias Kuriakose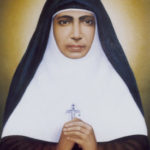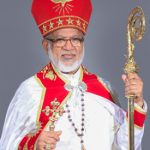 Cardinal George Alenchery
News & Events
Basic Training Course for the newly enrolled Teachers
Read More »
2022-2023 അദ്ധ്യയനവർഷത്തിലെ സ്കൂൾ മതസന്മാർഗ്ഗബോധന ക്ലാസ്സുകൾ ജൂൺ 15 ബുധനാഴ്ച ആരംഭിക്കേണ്ടതാണ്. ഓരോ സ്കൂളിലേക്കും ആവശ്യമായ പാഠപുസ്തകങ്ങൾ വിദ്യാജ്യോതിയിൽ നിന്നും
Read More »
The cradle of Christian faith in India is Kodungallur which is situated in the Eparchy of Irinjalakuda. And the faith formation department of Vidyajyoti has a great privilege and duty to impart the faith received from Jesus through St.Thomas, the Apostle, and our Father in Faith. Let the charity of Christ impel us to be true Christians by knowing Jesus clearly, loving Jesus dearly and following Jesus nearly.